---
What is String Trio Dallas?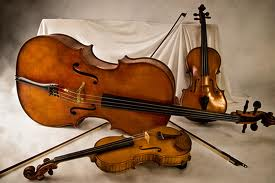 String Trio Dallas is an instrumental trio—either two violins with violoncello, or violin, viola and violoncello—which performs classical and light classical music for weddings and events throughout North Texas, including the Dallas-Fort Worth Metroplex.
Are you looking for wedding standards, light reception music, or a formal concert program? String Trio Dallas can bring vibrant musical entertainment to your wedding or event.
What does it cost to book String Trio Dallas?
String Trio Dallas offers several affordable options.
What kind of music does String Trio Dallas perform?
String Trio Dallas offers an extensive selection of music from which you may choose.
For ready-made wedding programs featuring traditional classical music, see our Ceremony Music page.
To see our complete list of classical, light classical and film music titles, visit our Full Repertoire page.
Who is String Trio Dallas?
String Trio Dallas is the trio version of the Dallas-area string quartet Four Strings. Our core players include Clare Adkins Cason (violin) and David Cason (violoncello), a husband and wife team who have been playing together professionally for over twenty years!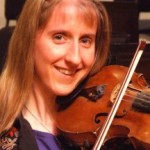 Clare has served as the Concertmaster of the Sherman Symphony since 1996. She can also be heard as Principal Second Violin of the East Texas Symphony, and as a frequent soloist with the Dallas Bach Society. In addition to her extensive classical experience, Clare plays the Irish fiddle with the Trinity Hall Session Players, and is 1st Violin in DFW's only rock string quartet, revolution4.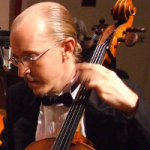 David is the Principal Violoncello of the Sherman Symphony, a position he has held since 1996. He performs regularly with the Dallas Bach Society on baroque cello. David is the founder, manager, arranger and cellist for the rock string quartet revolution4 and the well-known DFW string quartet Four Strings.
For more information about String Trio Dallas, call today – 903.364.5185